LG US997(LGUS997) aka LG G6
Compare
Model and Features
Model
LG US997
Series
LG G6
Release Date
March, 2017
Depth
7.9 mm (0.31 in)
Size (width x height)
71.9 x 148.9 mm (2.83 x 5.86 in)
Weight
163 g(5.71 oz)
Operating System
Android 7.0 (Nougat)
Hardware
CPU
2000 MHz Kryo, 2340 MHz Kryo,
CPU Cores
Quad-core
RAM Memory
4GB
Internal Storage
32GB
External Storage
microSD, microSDHC, TransFlash, microSDXC up to 256 GB
Network and Data
Number of sim slots
1 Nano-SIM
2G network
GSM 850/900/1800/1900 MHz
3G network
CDMA 800 1900 MHz/UMTS 850 900 1700 1900 2100 MHz
4G network
LTE 700 (B12), LTE 700 (B13), LTE 700 (B17), LTE 800 (B20), LTE 850 (B5), LTE 1700/2100 (B4), LTE 1800 (B3), LTE 1900 (B2), LTE 1900 (B25), LTE 2100 (B1), LTE 2600 (B7)
Data
GPRS, EDGE, CDMA2000 Ev-DO Rev 0, CDMA2000 Ev-DO Rev A, UMTS, HSDPA, HSUPA, HSPA+, LTE, LTE-A
Display
Screen size
5.7 in (~78.3% screen-to-body ratio)
Display Type
IPS TFT LCD
Display Resolution
1440 x 2880 pixels (~565 ppi pixel density)
Display Colors
16M colors
Battery and Keyboard
Battery Capacity
Non Removable Li-Ion 3300 mAh
Physical keyboard
Interfaces
Audio output
3.5mm jack
Bluetooth
version 4.2, A2DP
DLNA
Yes
GPS
Yes, with A-GPS, QZSS, GLONASS, Geotagging, BeiDou, S-GPS, QuickGPS
Infrared port
No
NFC
Yes
USB
microUSB 2.0 2.0 3.1, USB charging, USB fast charging, USB Host, USB OTG 1.3, USB OTG 2.0, USB power supply
WiFi
Wi-Fi 802.11 a/b/g/n/ac, Miracast, Wi-Fi Direct, Wi-Fi Tethering, Wi-Fi Calling, Wi-Fi hotspot
How to Factory Reset through code on LG US997(LGUS997) aka LG G6 ?
Turn on the phone.
Open phone's Dialer.
Enter one of the proposed codes: 3845#*997# or 277634#*# or *#546368#*997#.

Confirm your actions by open "SVC Menu" or "Hidden Menu".

Then select " Factory Reset " (R&D Only).

Finally press "OK".

The hard reset is completed now.
As a result of these actions, the memory of your phone cannot be restored.
How to Factory Reset through menu on LG US997(LGUS997) aka LG G6 ?
Open the Main Menu.
Go to "Settings".
In Settings choose "General".

In General select "Backup & Reset".

Next, clik on "Reset Phone".

Confirm by clicking "Erase Everything".

Finally, press "OK".

The hard reset is completed now.
As a result of these actions, the memory of your phone can not be restored.
How to Hard Reset on LG US997(LGUS997) aka LG G6 ?

Type 1: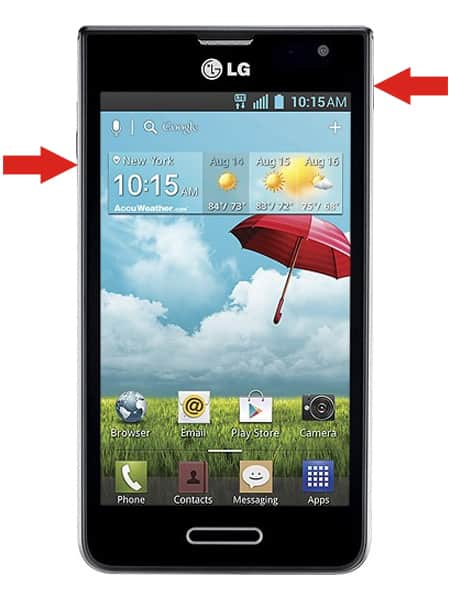 Type 2: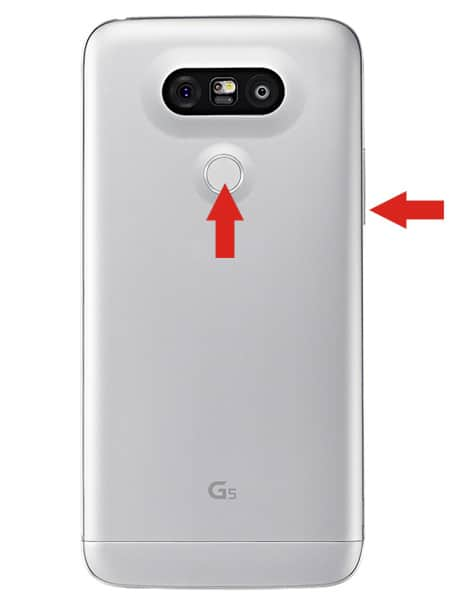 Type 3: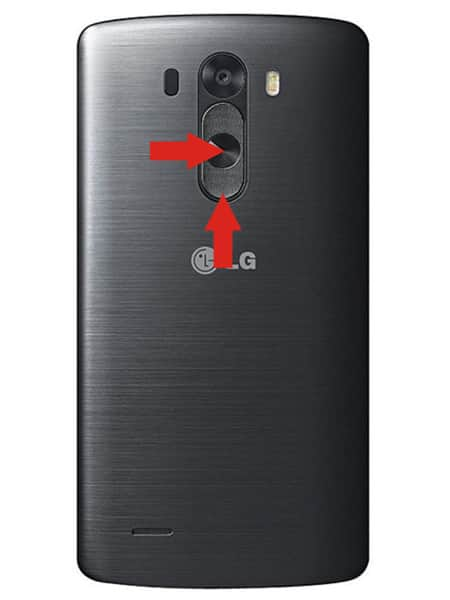 Turn off the phone.
Next press and hold the Power key and Volume down key for ten seconds.
Release the power key while holding down the volume key.
Next press the power button again.
After these actions, the Factory Reset menu will appear on the screen.

Type 1:

Type 2:

Use the Power key and Volume key to confirm the process.
The hard reset is completed now.
As a result of these actions, the memory of your phone cannot be restored.
31

Comments
The USA version of the US997 like ever going to be updated so don't have to use the UCL version?

Kinda sad last update was 2017-10-03

What do you mean by using the UCL version? I'm still stuck on September 2017.

This kdz is compatible with the ls993 sprint version ?? Is unlock?

hi,

Will this model be receiving Android Pie update??

hi,

Can you please help me enable VOLTE setting in LG G6 US997 model. I bought this from US but now I am in India and on Jio network which uses VoLTE for calling. I am not able to call since VoLTE is not working. I am on 21C firmware

Hello,
We don't know how enable VoLTE on this model.

hi,
can you confirm If I can flash firmware of another variant, of same model on this model ? will it work?? e,g can I flash firmware of LGH870DS on US997 ?

Flash firmware from another model brick your phone.

Which Other region firmware of same model can support VoLTE ? I currently on UCL 21d, will BPT, BPS or UKT , serve my purpose?

Maybe this model can't support VoLTE? This phone for USA.

Thank you, but I *want to BUY* a US997 phone, so I have no IMEI to check.

I am looking at many US997 for sale, and some say the MPN is "LGUS997.AUSABK", but they do not give the IMEI, so I cannot check it.

Is "AUSABK" the USA model that is eligible for official bootloader unlock?
If not, what is the full model number/MPN of the "open USA market" variant of US997?

No oreo for USA unlocked?
No 21c?
No 21c for us cellular (which would work with USA unlocked).?

Latest update is the 21b there is no 21c for any model can't ask for something thats not in existance

There is no kdz for the US cellular beyond 21b, if that's what you are talking about. What does exist is that people with the us997 are running oreo, and they are reporting a 21c update since 10/4. No help at this site though, is there?

The other replies do not understand the question you asked. You have the "USA" region ("USA unlocked") of the LG G6 US997, like I do. This software has not been updated since 2017 and I had the same problem that you have. The solution is to install the latest firmware corresponding to the "UCL" region (supposedly UCL is "US Cellular"). I installed the 21c UCL variant on my USA Unlocked phone -- it will work fine and allow you to run Android Oreo. I can confirm that this works just as well with T-Mobile service and, when I visited Europe, with Vodafone in Italy and Netherlands. I imagine it will work with US Cellular, AT&T, and Verizon as well, but I have no proof.

The "UCL" region of this phone was updated this month to 21c, so install that and you'll get Android Oreo.

Small correction: I installed the 21b "UCL" firmware to my phone and it's worked fine. I have not yet got around to installing the 21c firmware.

I'm currently running the 21b oreo UCL version on the US Unlocked 997 with no issues its safe 2 say any of the UCL roms can safely be used on the us variant hope this helps

I'm trying to figure out how to tell if an arbitrary "US997" G6 is actually the officially-unlockable "USA" variant.
imei24.com will give the phone's official MPN (e.g. "LGUS997.AUSABK") if you enter the IMEI.
Could you tell me what imei24.com says your phone's MPN/full model number is?

I have a US Cellular LG G6 model US997Z. Which firmware should I flash?
Log in to post a comment.

<!-googleoff: all->