Overview LG US998(LGUS998) aka LG V30 Plus
Specification LG US998(LGUS998) aka LG V30 Plus
Model and Features
Model
LG US998
Series
LG V30 Plus
Release Date
September, 2017
Depth
7.3 mm (0.29 in)
Size (width x height)
151.7 x 75.4 mm (5.97 x 2.97 in)
Weight
158 g (5.57 oz)
Operating System
Android 7.x Nougat Mirror Release 2
Hardware
CPU
4x2.45GHz Kryo & 4x1.9GHz Kryo, Adreno 540
CPU Cores
Octa-core
RAM Memory
4GB
Internal Storage
128GB
External Storage
microSD, up to 512 GB (dedicated slot)
Network and Data
Number of sim slots
1 Nano-Sim
2G network
GSM 850/900/1800/1900 MHz
3G network
HSDPA 850/900/1900/2100 MHz
4G network
LTE band 1(2100), 2(1900), 3(1800), 4(1700/2100), 5(850), 7(2600), 12(700), 13(700), 20(800), 25(1900), 66(1700/2100)
5G network
Data
GPRS/EDGE
Display
Screen size
6.0 inches (~81.2% screen-to-body ratio)
Display Type
P-OLED capacitive touchscreen
Display Resolution
1440 x 2880 pixels (~537 ppi density)
Display Colors
16M colors
Battery and Keyboard
Battery Capacity
Non-Removable Li-Po 3300 mAh
Physical keyboard
Interfaces
Audio output
3.5mm jack
Bluetooth
version 5.0, A2DP, LE, aptX HD
DLNA
Yes
GPS
Yes, with A-GPS, GLONASS, GALILEO
Infrared port
No
NFC
Yes
USB
USB 3.1, Type-C 1.0 reversible connector
WiFi
Wi-Fi 802.11 a/b/g/n/ac, dual-band, Wi-Fi Direct, DLNA, hotspot
Manual LG US998(LGUS998) aka LG V30 Plus
How to Factory Reset through menu on LG US998(LGUS998) aka LG V30 Plus ?
Open the Main Menu.
Go to "Settings".
In Settings choose "General".

In General select "Backup & Reset".

Next, clik on "Reset Phone".

Confirm by clicking "Erase Everything".

Finally, press "OK".

The hard reset is completed now.
As a result of these actions, the memory of your phone can not be restored.
How to Hard Reset on LG US998(LGUS998) aka LG V30 Plus ?

Type 1: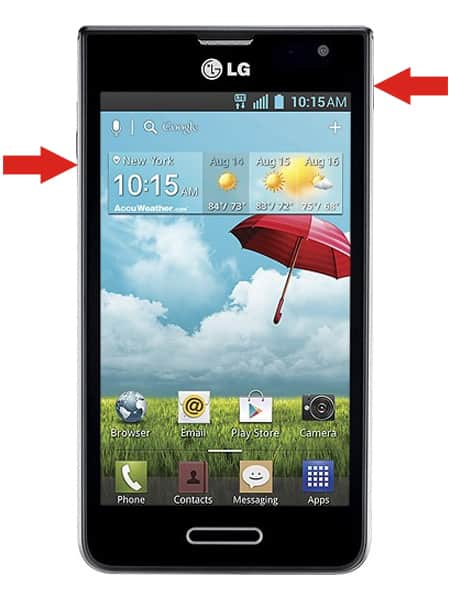 Type 2: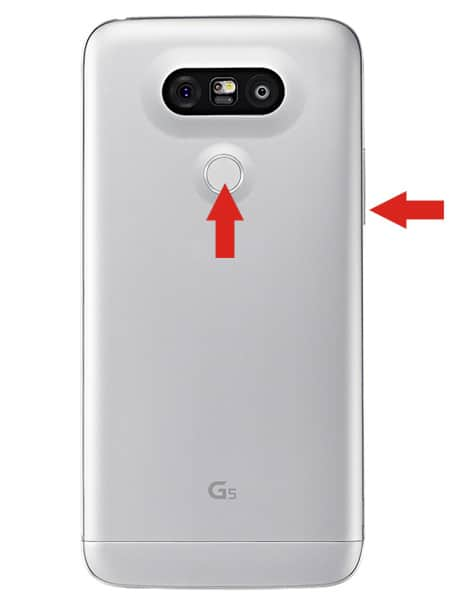 Type 3: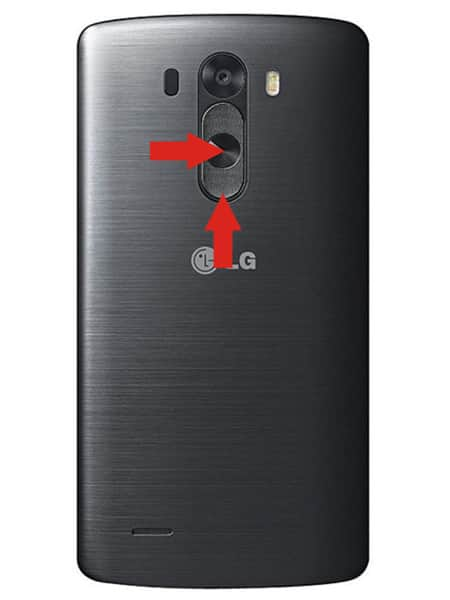 Turn off the phone.
Next press and hold the Power key and Volume down key for ten seconds.
Release the power key while holding down the volume key.
Next press the power button again.
After these actions, the Factory Reset menu will appear on the screen.

Type 1:

Type 2:

Use the Power key and Volume key to confirm the process.
The hard reset is completed now.
As a result of these actions, the memory of your phone cannot be restored.
How to Factory Reset through code on LG US998(LGUS998) aka LG V30 Plus ?
Turn on the phone.
Open phone's Dialer.
Enter one of the proposed codes: 3845#*998# or 277634#*# or *#546368#*998#.

Confirm your actions by open "SVC Menu" or "Hidden Menu".

Then select " Factory Reset " (R&D Only).

Finally press "OK".

The hard reset is completed now.
As a result of these actions, the memory of your phone cannot be restored.
26

Comments
02/17/2020 18:42:42 Gaza says :

Hello team. Im a newbie in lg v30 plus. I done upgrde a us988oc to 8.0 BPT region. Can i upgrade it to 9.0 ucl region.?

Regards

02/17/2020 22:28:12 admin says :

Hello,
Yes.

hi i have lg v30 plus us99820h why i can't update to us99830b? i always failed to update my phone, for right now i'm using it in us99820h


02/09/2020 14:00:45 admin says :

Try use LG UP with UPPER CUT like in this manual https://lg-firmwares.com/how-to-flash/

Please, someone help me with these files or show me how to get them through any other means, any websites;
prog_ufs_firehose_8998_lge.efl
prog_ufs_firehose_8998_ddr.efl
My contacts: +233243036316(WhatsApp and Telegram), Email: addai.tim7@gmail.com
Thank you very much!



I have Lg v30+ with software version ls99826a model number lg-ls998, can firmware LG US998(LGUS998) be used on ls998, I have sprint device restricted after update and need to go back to factory OS to remove restriction, can this be solve by going back to stock OS? thank you

11/19/2019 09:45:01 admin says :

We haven't LS998 firmware. Better can't convert to US998.

I have AT&T H931 V30 . I'm trying firmware upgrade Via LGUP using uppercut to US99820a_04_0330 or US99820h_00_0318 . I'm doing everything as it is said on your website and youtube channel .But whenever it reach's on 4% it show me an error saying '' KDZ file is invalid .H931-> US998 '' Please help

10/28/2019 22:45:53 admin says :

You can't do this with LG UP. You need visit service center where master using special box convert your phone.

10/30/2019 22:42:01 947omm says :

Right click on LGUP and run program as "administrator". Flash to Android 7 Nougat US99810c_03_1216.kdz first(using refurbish), then flash upgrade to higher android oreo versions after completed .

Hello there. We also tried the kdz file of 3 different regions. Unfortunately, the phone is stuck in the "LG V30 thinq" logo at startup!



10/24/2019 18:32:55 admin says :

You need try make hard reset.

We've tried all the methods, but there's serious trouble booting. On LG's website, the latest software version for the US998 appears to be 'us99820h'. Could it be that an update has not yet been released for the open market?




pls help me my phone stock at boot logo after flashing this pie firmware US99830b(Pie) pls how do i go back to 7.1.2


10/26/2019 18:53:36 947omm says :

Before running LGup, I right clicked the lgup.exe file and selected "run as administrator". I was able to flash my firmware to US99810d. Fully functioning again.

10/20/2019 00:16:03 947omm says :

I flashed my AT&T H931 V30 successfully to US Cellular US998 Nougot US99810c. Then I successfully upgraded the firmwares to US99820d using LGUP and later again to US99820h. Last week I attempted to upgrade firmware to US99830b(Pie) and now my phone hangs at the LG logo when it starts up. Now when I try to update firmware using LG Flash too, I get "connection to server failed". When using LGUP, the process hangs at 4% and I get "Error:0x81000302, Please use latest DLL LAF Protocol versionis not match DLL=0 Device=125780000. Any advises?

i have same problem here too when i flash
United States
US99830b_00_0902.kdz my pjhone stock at lg logo with thinkq so i try find my way out by going back to my previous rom which is android 7.1.2 this morning i even sent a message to lg they said i cant go back that it will brick my phone but fortunnatly everything was fine

so now my issues is that how do i know the firmware to update on us99810c that will work for me i dont want this to happen again can u tell me which of the firmware i can flash to upgrade from nougat to oreo i have us99810c

pls which of the software should i download the current one for us is that i have installed now is android 7.1.2 and it us99810c so now i want to update it to 9.0 which one should i download to update it with lgup pls i need response asap thanks

Pls im using lg v30 plus and still on android 7.1 pls and my software version is 99810c which version im i to choose to upgrade to pie pls help thanks

10/16/2019 17:37:45 admin says :

Hello,
You need check your region on phone box and flash latest firmware for your region.

LG support might not be all that great but this phone is one of the best bang for the buck! I got mine refurbished for only $180. Where else can you get a phone with these specs for only $180? The screen is very nice and the Snapdragon 835 is still respectable in speed. However, the audio with the quad DAC is simply unbeatable. It is like having an HD MP3 player on you which in itself would cost more than $180. Yes, it is not perfect and has a few issues but they are ones that I can tolerate.

The phone is mostly OK, but LG's service and support are just awful. I spent 2 weeks trying to register it because LG's database screwed up and I had to constantly remind them to fix it. The security patches are nearly a year out of date and there are software incompatibilities. LG promised they would be more trustworthy but have failed miserably.

Hi there,
Are these firmwares support multi language? I need Turkish. I have that us998, there is just limited languages.
Actually l did something whatl souldnt,l bought these phones from ebay to Turkey which are, g6 as993- v30+ us998- v20 ls997
non of them is Turkish and l found no way to do it. If you know to do it please help me.
Others model from this series
<!-googleoff: all->