Overview LG US996(LGUS996) aka LG V20 LTE-A
Specification LG US996(LGUS996) aka LG V20 LTE-A
Model and Features
Model
LG US996
Series
LG V20 LTE-A
Release Date
November, 2016
Depth
7.6 mm (0.30 in)
Size (width x height)
159.7 x 78.1 mm (6.29 x 3.07 in)
Weight
174 g (6.14 oz)
Operating System
Android 7.x Nougat
Hardware
CPU
2 x 2.15 GHz + 2 x 1.6 GHz Qualcomm Snapdragon 820 MSM8996
CPU Cores
Quad-core
RAM Memory
4GB
Internal Storage
64GB
External Storage
microSD, Up to 2 TB
Network and Data
Number of sim slots
1 Nano-SIM
2G network
GSM 850/900/1800/1900 MHz
3G network
HSDPA 850/900/1700(AWS)/1900/2100 MHz
4G network
LTE1900 (B2), LTE1800 (B3), LTE1700/2100 (B4), LTE850 (B5), LTE2600 (B7), LTE700 (B12), LTE700 (B13), LTE700 (B17), LTE800 (B20), LTE1900 (B25)
5G network
Data
GPRS/EDGE
Display
Screen size
5.7 in
Display Type
Color TN-TFT LCD
Display Resolution
1440 x 2560 pixels (515 ppi)
Display Colors
16M colors
Battery and Keyboard
Battery Capacity
Removable Li-Ion 3200 mAh
Physical keyboard
Interfaces
Audio output
3.5mm jack
Bluetooth
version 4.2, A2DP, AVRCP, LE, Apt-X
DLNA
Yes
GPS
Yes, with A-GPS, GLONASS
Infrared port
No
NFC
Yes
USB
Type-C 3.0
WiFi
WI-FI 802.11 a/b/g/n/ac
Manual LG US996(LGUS996) aka LG V20 LTE-A
How to Hard Reset on LG US996(LGUS996) aka LG V20 LTE-A ?

Type 1: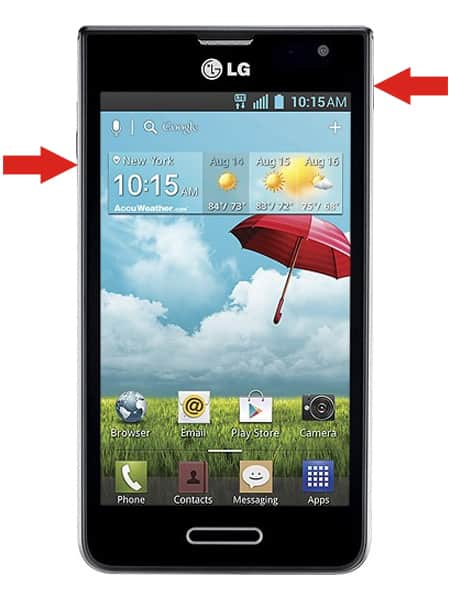 Type 2: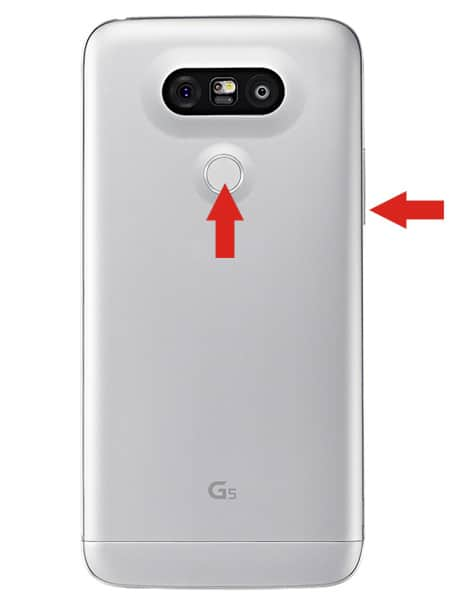 Type 3: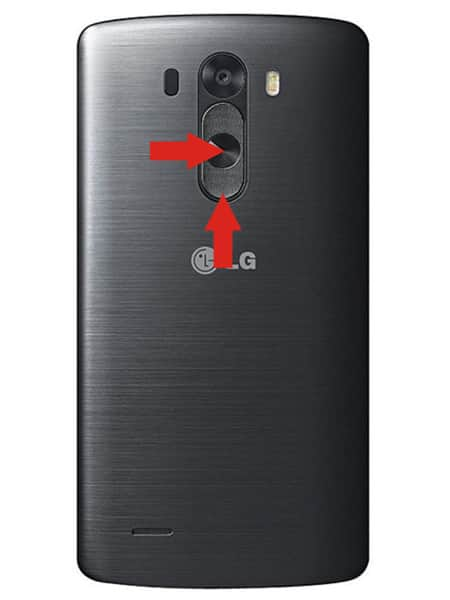 Turn off the phone.
Next press and hold the Power key and Volume down key for ten seconds.
Release the power key while holding down the volume key.
Next press the power button again.
After these actions, the Factory Reset menu will appear on the screen.

Type 1:

Type 2:

Use the Power key and Volume key to confirm the process.
The hard reset is completed now.
As a result of these actions, the memory of your phone cannot be restored.
How to Factory Reset through code on LG US996(LGUS996) aka LG V20 LTE-A ?
Turn on the phone.
Open phone's Dialer.
Enter one of the proposed codes: 3845#*996# or 277634#*# or *#546368#*996#.

Confirm your actions by open "SVC Menu" or "Hidden Menu".

Then select " Factory Reset " (R&D Only).

Finally press "OK".

The hard reset is completed now.
As a result of these actions, the memory of your phone cannot be restored.
How to Factory Reset through menu on LG US996(LGUS996) aka LG V20 LTE-A ?
Open the Main Menu.
Go to "Settings".
In Settings choose "General".

In General select "Backup & Reset".

Next, clik on "Reset Phone".

Confirm by clicking "Erase Everything".

Finally, press "OK".

The hard reset is completed now.
As a result of these actions, the memory of your phone can not be restored.
43

Comments
how can I dirty flash with lgup?

12/26/2018 15:13:47 admin says :

Hi,
You need use https://forum.xda-developers.com/lg-g5/development/uppercut-lgup-loader-g5-variants-t3511295

Is it possible to flash the US996 USA firmware on a US996 UCL phone?

Currently LG not release Oreo update for this model

Whenever there is an Oreo update for the LG V20Thanks AD

Actually, go ahead and try this. Go into your settings and switch to either CDMA or GSM according to your carrier. That fixed it for me. After you have used it for about a day, then you should be able to switch it back to global and it will work.

Master in your country can try unlock your phone.

im from indonesia. Can my country unlock my phone?

Phone now locked. You must go in service center and unlock.

i was updated my lg v20 us996 yesterday from US99610f to US99610n from LG Bridgebut it become locked my sim card and only x sign in signal barCan i flash US99610f again and my phone become unlcked again?Thank you

I ended up using the LG software on a PC to update the firmware and it didn't wipe the phone. It also has a newer firmware than what's available on this site which is nice. Current version is n and was available Dec 7th so may be worthwhile using the Samsung app to back up the phone and then use it to automatically update the firmware.Phone seems a little slower right now so we will see if that improved.

It will wipe your phone. You should also unlock the US996 before flashing otherwise it'll "convert" it to a US Cellular phone.

Thanks, I guess I'll have to go that route. Hopefully there isn't a lot of bloatware and it doesn't wipe my phone.

The phone says there is no OTA updates which is ridiculous. This was last years flagship phone and no OTA updates and obviously hardly any support. Doubt we will even get Android 8.1 which is inexcusable. Really wanted to eventually upgrade to the LG V30 but that's definitely not going to happen now. Who wants a phone that doesn't get proper support by the company that sells it. Even my US Note 4 was getting security updates constantly OTA and that's an old phone. At least they seem to care about even their older phones.

I need a advice. Now my LGV20_966 are locked. I bought on AliExp but when I set my sim I got his result. I live in Cambodia and I want know which firmware i should set up for unlock and work on local nets?

Wich one its the last one?

Use contact us form and send phone IMEI we check your region,

Ota says you have no new firmware, and i dont know what its the last to mi 996? Can you tell how compare this roms to the one it has installed?

As mentioned below, you can flash the US Cellular firmware to an unlocked US996 V20.

Because LG not release update. We firmware fun club and post firmware when receive.

Why are there no updates for the US996 since January 2017? One of the reasons I bought an LG to begin with was in hopes of receiving updates outside of a carrier-provided phone.

US Cellular firmware works on the unlocked US996.Use LGUP and flash a .kdz in "upgrade" mode to return to stock.

Why do you want old firmware?

You can flash the US Cellular .kdz to the unlocked US996 and it'll work just fine. I'm in Canada with the US996 with Fido and am currently running a clean flash of the US Cellular 10k .kdz without issue.

Update by OTA or send phone IMEI using contact us form and we check latest firmware version for your phone.

I just purchased the US996 version and will be using it in Canada. I'm shocked that there were no firmware updates needed as the phone is about a year old and was a flagship model. How do I get and install the latest version (if any) of software/firmware updates.

Maybe in your phone old firmware but we haven't older then US99610f_00_1205.kdz.

How come theres no firmware when my phone have production date of 2016/12/01 and release date 2016/12/01. Must have had some firmware on release?

We haven't old firmwares.

Can you post the UCL firmware from before December 31st?

check the region description, it's UCL for US Cellular

Put phone in download mode and flash with LG UP.

How can I flash the KDZ after unlocking the bootloader?(us996)

Hi, Send to us your phone IMEI and we check. For send use contact us form.

Is this for the unlocked US996, or the US Cellular US996? Does it matter? I'm looking for a way to fix my (unlocked) US996 to recover from a bad ramdisk, which is preventing me from booting after updating my su binary. Thanks!
Others model from this series
<!-googleoff: all->