LG H990DS(LGH990DS) aka LG V20 Dual Compare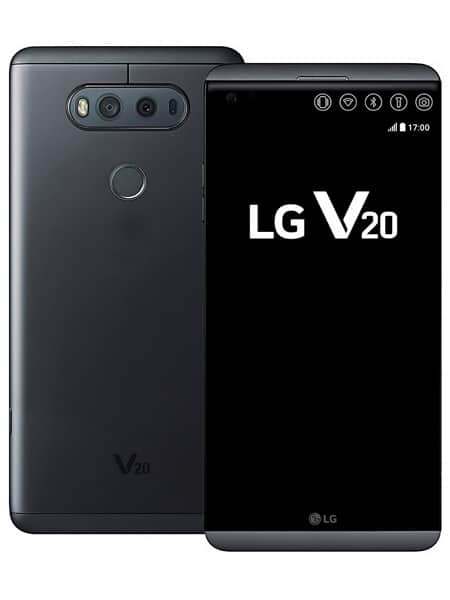 16

Comments
11/16/2018 19:05:22 andrea says : Log in to Reply

HACKED KDZ?

I flashed a KDZ from here.
Now, under App & notifications -> Special access -> Install unknown apps
I have "E-mail" and "Messaging" enable by default. Is it ok? or is the firmware hacked?
TIA
Andrea

11/05/2018 13:49:48 un.pouria says : Log in to Reply

Hello
Can I Flash Android Oreo ('SEA' Region) on my h990ds with 'ARE' Region ??
Thanks a lot

11/05/2018 17:42:49 admin says : Log in to Reply

Model is LGH860
Region is NGR
Latest version is H86020g_00_OPEN_AME_DS_OP_0412.kdz


11/05/2018 20:09:19 un.pouria says : Log in to Reply

Sorry but I think you mistakenly answered :D
LG H860 isn't my device !!
My Phone is LG V20 H990DS (ARE variant_region)
Can I flash one of these firmwares on my phone?
H990ds20a_00_OPEN_SG_DS_OP_0920.kdz
Or
H990ds20a_00_OPEN_TW_DS_OP_0920.kdz
(Oreo has not released for "ARE" Region yet and I want to go for it ...
Thanks again.

11/06/2018 15:44:10 andrea says : Log in to Reply

Hi. I followed this article and I did it (both with SEA and TWN)!
https://forum.xda-developers.com/v20/how-to/v20-kdz-restore-failing-9-completing-fix-t3546817
I suggest you to backup all with LG Bridge.

11/06/2018 17:29:03 un.pouria says : Log in to Reply

Ok now I follow that article and then use refurbish option to flashing Oreo firmware ("SEA") on my phone? everything will be ok and my phone will boot correctly?
(My phone region is "ARE")

11/06/2018 21:13:26 andrea says : Log in to Reply

I hope so. Even my phone region is ARE and, following that article, I installed first SEA version, then TWN version and all went well. The only thing to know is that doing so we lost OTA upgrades (we have to do them manually via LG Bridge) and that after booting the phone say an insignificant message of error.
Good luck!
Log in in to post a comment.