LG H870DS(LGH870DS) aka LG G6 Dual
Compare
Model and Features
Model
LG H870DS
Series
LG G6 Dual
Release Date
March, 2017
Depth
7.9 mm (0.31 in)
Size (width x height)
148.9 x 71.9 mm (5.86 x 2.83 in)
Weight
163 g (5.75 oz)
Operating System
Android 7.0 (Nougat)
Hardware
CPU
2x2.35 GHz Kryo & 2x1.6 GHz Kryo Qualcomm MSM8996 Snapdragon 821
CPU Cores
Quad-core
RAM Memory
4GB
Internal Storage
64GB
External Storage
microSD, up to 256 GB (uses SIM 2 slot)
Network and Data
Number of sim slots
2 Nano-SIM
2G network
GSM 850/900/1800/1900 MHz
3G network
HSDPA 850/900/1700(AWS)/1900/2100 MHz
4G network
LTE band 1(2100), 2(1900), 3(1800), 4(1700/2100), 5(850), 7(2600), 8(900), 12(700), 13(700), 17(700), 20(800), 28(700), 38(2600), 40(2300)
Data
GPRS, EDGE, UMTS, HSDPA, HSUPA, HSPA+, TD-LTE, LTE, LTE-A
Display
Screen size
5.7 in (~78.6% screen-to-body ratio)
Display Type
IPS LCD
Display Resolution
1440 x 2880 pixels (~564 ppi pixel density)
Display Colors
16M colors
Battery and Keyboard
Battery Capacity
Non-Removable Li-Po 3300 mAh
Physical keyboard
Interfaces
Audio output
3.5mm jack
Bluetooth
version 4.2, A2DP, LE, aptX HD
DLNA
Yes
GPS
Yes, with A-GPS, GLONASS, BDS
Infrared port
No
NFC
Yes
USB
USB 3.1, Type-C, OTG
WiFi
Wi-Fi 802.11 a/b/g/n/ac, dual-band, Wi-Fi Direct, hotspot
How to Factory Reset through menu on LG H870DS(LGH870DS) aka LG G6 Dual ?
Open the Main Menu.
Go to "Settings".
In Settings choose "General".

In General select "Backup & Reset".

Next, clik on "Reset Phone".

Confirm by clicking "Erase Everything".

Finally, press "OK".

The hard reset is completed now.
As a result of these actions, the memory of your phone can not be restored.
How to Hard Reset on LG H870DS(LGH870DS) aka LG G6 Dual ?

Type 1: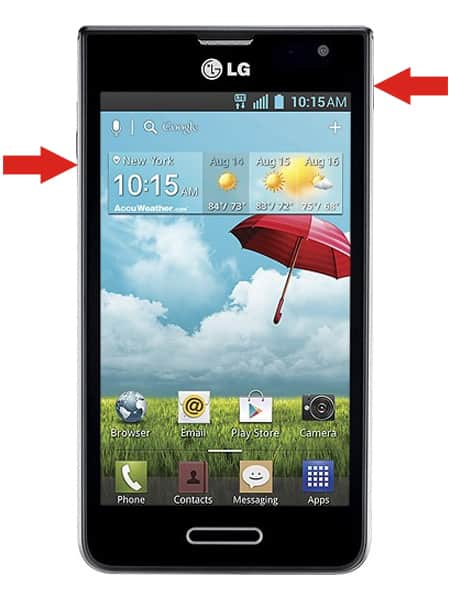 Type 2: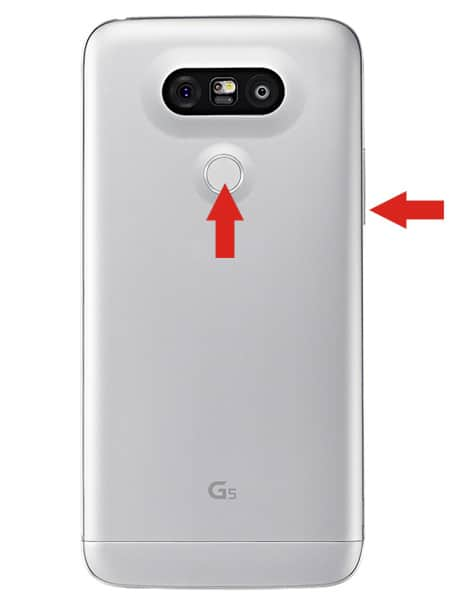 Type 3: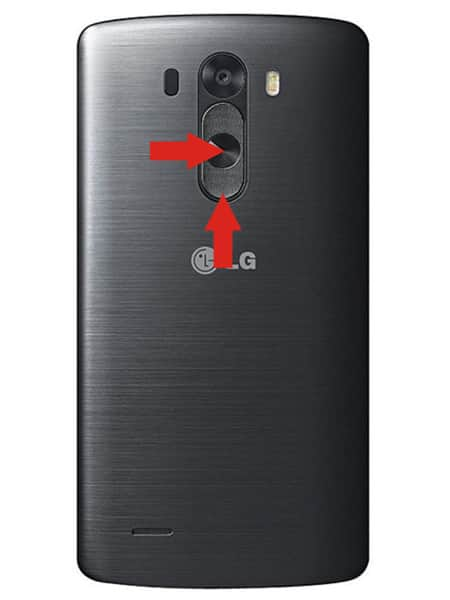 Turn off the phone.
Next press and hold the Power key and Volume down key for ten seconds.
Release the power key while holding down the volume key.
Next press the power button again.
After these actions, the Factory Reset menu will appear on the screen.

Type 1:

Type 2:

Use the Power key and Volume key to confirm the process.
The hard reset is completed now.
As a result of these actions, the memory of your phone cannot be restored.
How to Factory Reset through code on LG H870DS(LGH870DS) aka LG G6 Dual ?
Turn on the phone.
Open phone's Dialer.
Enter one of the proposed codes: 3845#*870# or 277634#*# or *#546368#*870#.

Confirm your actions by open "SVC Menu" or "Hidden Menu".

Then select " Factory Reset " (R&D Only).

Finally press "OK".

The hard reset is completed now.
As a result of these actions, the memory of your phone cannot be restored.
120

Comments
Can I flash H870 firmware of Android 9 to my H870DS?

Is there any way to unlock bootloader of H870DS? As far I have searched I haven't got any method.

I am very much into installing that Android 9 beta leak of H870 on my H870D. Any other firmware I could install, IMEI:356145081078563 ?

the software version in my phone says V20m-ESA-XX. not sure which firmware that is in the selection. im from the Philippines. which should I use to fix my bootlooping issue when wifi is on.

Did you deleted my comment,
About loosing imei?

ok, so can you please help me for get back my lg g6 h870ds IMEI number?

Hi,
I live In Europe, and I'm having an issue with a HD870S with HKG firmware during phone calls (emitted sound barely audible, received sound is good though) .
Can I try to flash with another region firmware to solve this? Which region should I use?
Thanks.

LG G6 h870ds
IMEI: 356145081406350
Made in Korea bought from Malaysia
I get 2 hours of SOT after oreo's update.
I tried everything maximum hours i could get 2.5
I was thinking about installing another region Oreo which one do u think the best?
do recommend downgrading again to nougat or it's risky?

Thanks

When LG releases?????????????????

Hi everyone.
I want to flash a custom rom for my lg and it needed to be bootloader unlocked. How can i unlock bootloader and flash custom roms on it?
please help me out. I am sick of using the same lg things and i want to experiance the stock android. So please is there any possibilitites to do so? please reply very soon..
Thank you

Why my fingerprints menu gone, There is only face detection, is the hardware damaged or software ?

Hi, I am using an Indian G6 - H870DS.. Recently I downgraded to Android 7 from Android 8 and lost volte completely. Sim card reads but I can only make calls when data connection is activated. Before I downgraded.. even on Android 7 I had Volte enabled and had no issues. Going back to stock rom from the roms you listed.. I couldn't get volte back. Can you please help?

Hello everybody. My LG G6 DS still has no update to Android 8. Could someone help me? Model: LGABCD, Region: ABC

Dear Admin,
Can we expect the Android 9.0 for LG G6?

hello everyone!
what is the right Firmware for a CANADIAN LG G6 plus for downgrading to nougat ? thanks

Hi there i have lg h870ds TWN. I want to use it as volte in aus..... Please help

hi admin, i need to update my LG G6-H870DS to Android 8.0 Oreo; please tell me what region to select, i will send you my IMEI number

hi, i want to downgrade from oreo 8.0 to 7.0 nougat.

im from saudi arabia i downloaded H870DS10m_00_OPEN_SG_DS_OP_1019.kdz is this right and safe?

Need help to get the stock firmware for my phone.... I forgot the exact region it was before... could I know that by using the IMEI?

Which region for italy? Thx

LG can't release this model for Italy. Use contact us form on site and send phone IMEI to us. We check you region.

I already know my firmware region (IRN) I would like to try the firmware for Italy ...thx

with the SEA how do you feel reception in Italy?

Can i try tiwan version for lg g6 h870ds indian version????

You can try, but better flash stock region for receive OTA update in future.

you are right. after flash and update lg g6 h870ds indian version with specific region india, why mobile stock and boot with lg g6 thinq ? don't go forward

This file is not working for indian version lg g6 h870ds::::: H870DS20f_00_OPEN_ESA_DS_OP_0720.kdz



Please upload lg g6 h870ds india oreo update kdz full file. That's the corrupted 870mb file on the list

Did Australian Oreo ROM with August security patch released? Seems like other regions are getting security patch updated.

I have TWN version but I live in Australia so I replace the ROM for VOLTE. If I flash 20f I won't be able to get Australian OTA.

hi,
when do you plan to publish the kdz update 08/08/2018?

at this link the list of firmware I ask, thank you

https://www.mylgphones.com/lg-g6-h870ds-received-android-oreo-8-0-update-in-india-australia.html

When you going to add the new kdz files.. its already thursday

I am also waiting. PHL/ESA got Oreo update yesterday.

firmware for LG G6 - H870DS-HKG-XX.. i got an update via OTA but no update in Camera.. is that correct.??

guys, can you update file kdz oreo for h870ds indonesia?
its just arrived via lg bridge
i cant update it via lg bridge
thanks in advance

Guys for your information LG H870FS firmware revision 20C released for Singapore,and Taiwan country.

I need you to upload here since i can't download that 🙏🙏

Yes ! Thank you!Vào 15:01, CN, 24 thg 6, 2018 Disqus <notifications@disqus.net> đã viết:

because LG was stop sale phone in my country, so i want use firmware from HK for my G6.
It's OK??

I don't know how religion in Vietnam but LG can't release this model for your region.

because I can't find firmware for Vietnam religion? :(

HI,
Why you want change firmware from HK?

Hi Mod!!
Which religion recomended for Vietnam??
Now i using LG-H870DS HKG but i live in Vietnam.
Please help me! tks!

when do you upload India/Philippines Rg firmware for H870DS ???

I tried SG Oreo firmware on my India LG H870DS and it bricked the phone, though I was able to restore it back to Nougat. Try at your own risk!!

We uploading new files now :) LG release a lot a files and need more time for upload :)

Guysss,,, lg g6 h870 ds oreo is released for sea open code v20a sea xx and taiwan open code v20a twn xx.Pls can you put it asap

What we can tell you? We LG fun club and share firmwares how receive.

Tell me about it LG is useless when it comes to updates is sad coz they were at the top and now even no brands are better!! I went to lg fiemware and used LGUP to flash another region sonce mine was dated to october 2017 hahah what a joke so i picked up the most recent one 14/5/2018 KDZ file ~3GB download

Hi! Which region is recommended for Argentina? Thanks

Hi,
When LG release.
P.S. We firmware fun club.

Hi AD! I have a question.
When H870DS can update to adroid 8.0??

Use contact us form and send phone IMEI to us. We check latest firmware for your phone.

when will the oreo rom be available

Can I flash firmware of other regions on my phone

Use contact us form on site and send phone IMEI. We check your region and latest firmware.

Hi,
Use contact us form on site and send to us your phone IMEI.

The H870D for SEA, not includes that features. I hope a new update soon (Like TWN -> E (H870DS10e_00_OPEN_TW_DS_OP_0724.kdz)).

We don't know but you can flash and report :)

Hi, the firmware SEA Asia SG/Singapore (H87010d_00_OPEN_SG_DS_OP_0630.kdz) include the last update (Face Print, Mini mode, Android patch July) ?
Thanks!

Thank you so much... Finally i found my lg firmware here...
Log in to post a comment.

<!-googleoff: all->